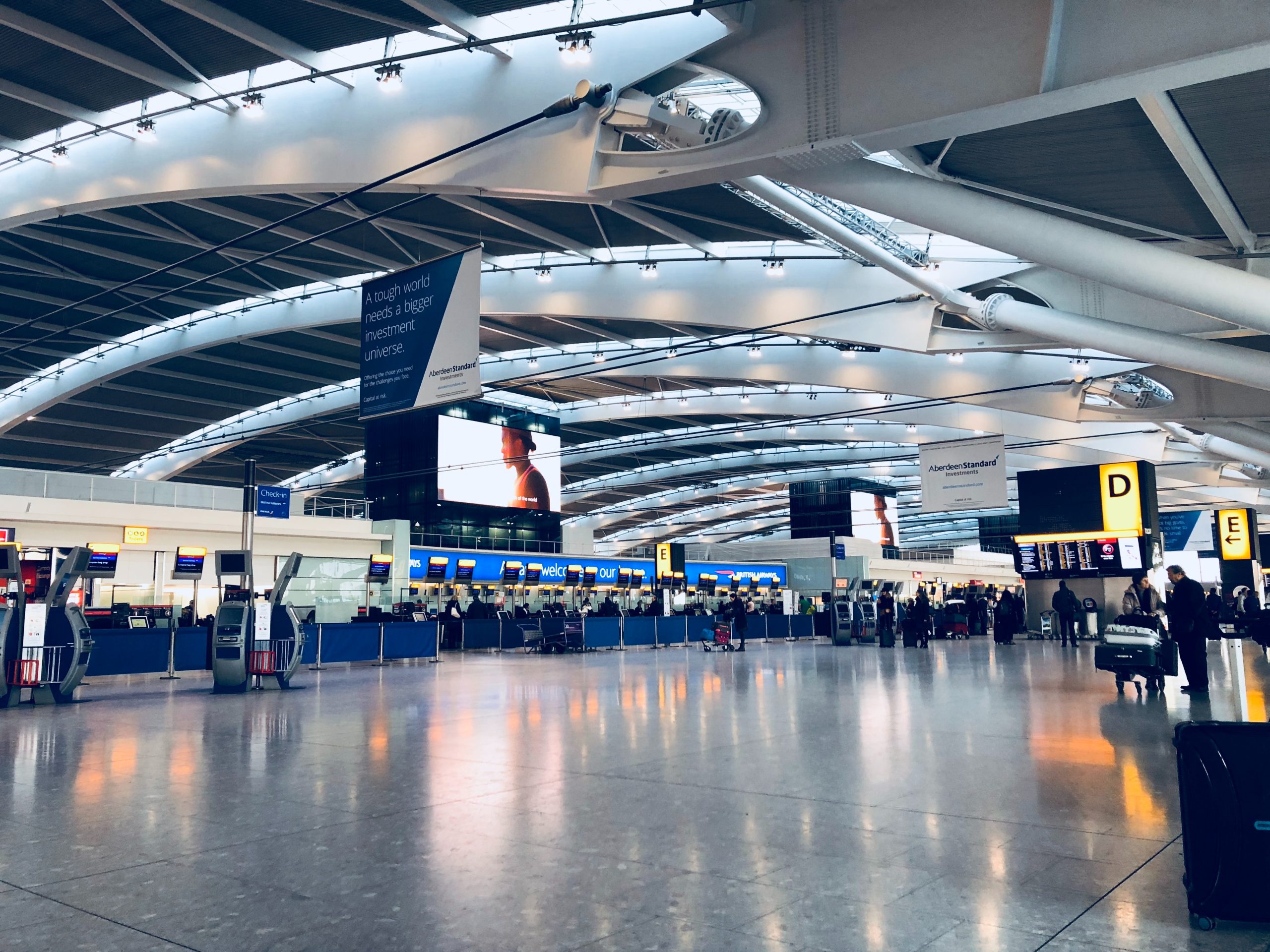 Heathrow Terminal 5 Airport Information
Heathrow Terminal 5 is the most modern and expansive terminal within Heathrow Airport, London's primary international gateway.
This platform offers comprehensive and essential information about Terminal 5, from arrivals to departures. We aim to facilitate a smooth and well-informed passage for all travellers navigating through this state-of-the-art terminal.
---
T5 Check-in Details:
Location: Check-in desks are on the top floor of Terminal 5.
Zones: The terminal is segmented into zones (A, B, C, etc.) for different airlines. For instance, British Airways predominantly uses Terminal 5, so you'll find their desks spread across various zones.

Opening Times: Generally, check-in desks open 3 hours before scheduled flight departures for international flights and 2 hours for domestic ones. However, it's advisable to check with your airline for any variations.
Self Check-in: Strategically placed self-service kiosks are available for passengers to quickly check-in, choose seats, and print boarding passes.
Online Check-in: Airlines such as British Airways allow online check-in, typically 24-48 hours before departure. This can speed up your airport journey but ensure you arrive in time for security and boarding.
Fast Track: Some airlines or ticket classes offer a Fast Track check-in option, which expedites the process. If eligible, this information will be on your ticket or booking confirmation.
Premium Services: Terminal 5, a primary hub for British Airways, offers premium check-in areas for First, Club World, and frequent BA flyers. There are dedicated areas and even a 'First Wing' that offers an expedited security process for premium passengers.
Remember to verify any specific details with your airline, especially during peak times or special circumstances, to ensure a smooth check-in experience.
---
Bag Drop:
Self-Service Bag Drops: Terminal 5 is equipped with self-service bag drop machines. After checking in online or at a self-service check-in kiosk in the terminal, passengers can use these machines to print luggage tags, attach them to their bags, and then place their bags onto the conveyor belt for them to be loaded onto the plane.
Staffed Bag Drops: In addition to the self-service options, there are traditional, staffed bag drop desks. These are particularly useful if you have special requirements, such as oversized luggage, or if you're just more comfortable having a staff member assist with the process.
Location: Bag drop desks, both staffed and self-service, are situated on the top floor of Terminal 5.
Opening Times: Bag drop desks typically open 3 hours before scheduled flight departures for international flights and 2 hours for domestic ones. However, these times might slightly vary depending on the airline, so always check in advance.
Fast Track Bag Drop: For those who are eligible due to ticket class (like Business or First Class) or frequent flyer status, there might be dedicated Fast Track bag drop desks which generally have shorter lines.
Oversized Luggage: If you have oversized items like sports equipment or musical instruments, there are dedicated desks for dropping off such items. This ensures that they're handled with care and loaded onto the aircraft safely.
---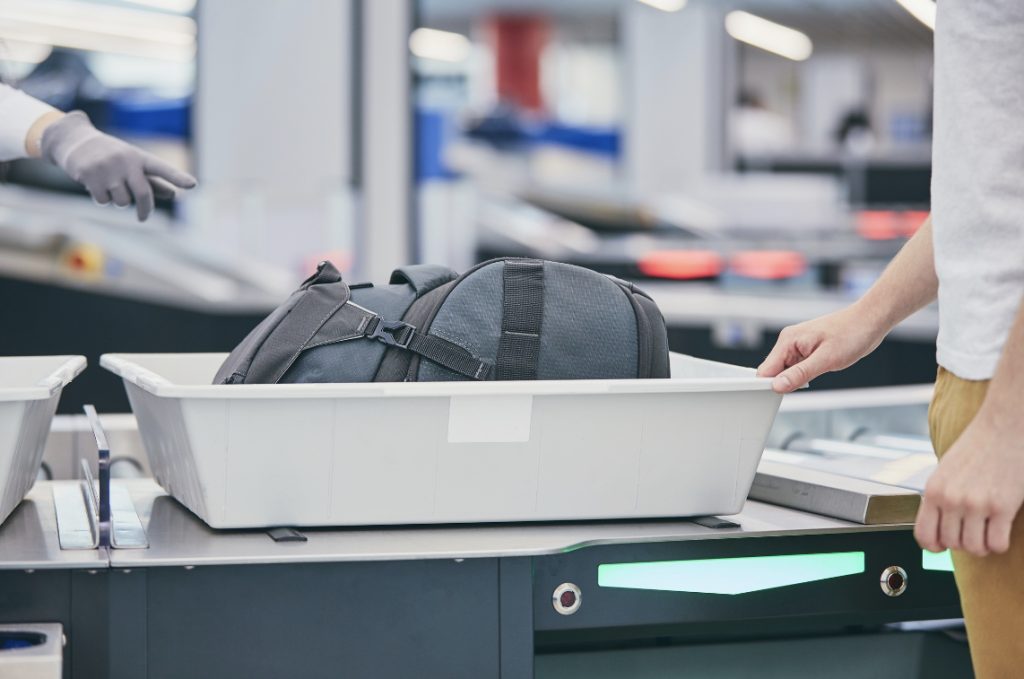 Security Control:
All passengers departing from Terminal 5 must pass through security control.
Arrival Time: Arrive at least 2 hours before a domestic flight and 3 hours for international flights to account for security checks.
Fast Track Security: Terminal 5 offers Fast Track security for eligible passengers (e.g., Business, First Class, or specific loyalty status members). This provides quicker access through security.
Liquid Restrictions: Liquids, gels, and aerosols must be in containers of 100ml or less. Place them in a transparent, resealable plastic bag (20cm x 20cm)—one bag per passenger.
Electronics: Laptops, tablets, and other large electronic devices need to be removed from bags and placed in a tray.
Prohibited Items: Sharp objects, flammable items, and certain tools are not permitted in carry-on luggage. Check Heathrow's official site for a detailed list.
Attire: Be prepared to remove belts, shoes, and outerwear if requested. Metal items can trigger the detector.
Medical Exceptions: If you have essential medicines over 100ml or medical equipment, declare them. A doctor's letter might be required for certain items.
Queue Times: Security queue times can vary, especially during peak hours. You can occasionally find live updates on wait times using this link.
---
Gates:
Main Areas: Terminal 5 is divided into three key sections:
T5A: The primary building where most check-in desks, baggage claims, and other essential services are located
T5B and T5C: Satellite terminals with check-in desks; transfer from T5A if departing here
The Transit Train connects with T5A with T5B and T5C. It's quick and efficient, but ensure adequate transit time (typically 10-15 minutes), especially during peak times. To avoid rushing, aim to be at the terminal at least 1 hour before your flight departs from T5A, and add an extra 15-20 minutes if leaving from T5B or T5C. If you depart from Terminal 5 at Heathrow, check your gate number as early as possible and factor in transit time if heading to T5B or T5C.
---
Contact Information:
Heathrow Terminal 5: Call directly on +44 (0)20 8757 2700 (for Terminal 2, 3 & 4) and +44 (0)20 8283 6415 (for Terminal 5).
British Airways: 0344 493 0787 and select Option 1 (charged at local rate), from 07:30 to 20:00 daily
Passengers are advised to contact the respective organisations directly for specific inquiries using the provided phone numbers.