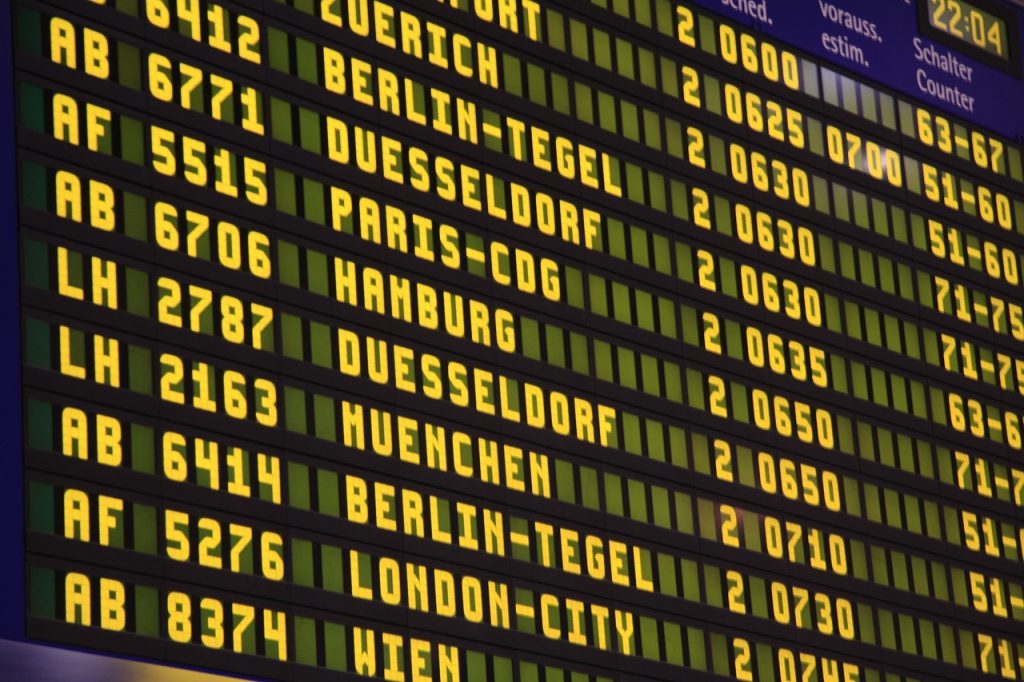 Heathrow Terminal 5: Arrival Guide
Heathrow Terminal 5 is an exclusive terminal serving passengers of British Airways and Iberia Airlines. Both national and international arrivals funnel through this state-of-the-art terminal, offering passengers a streamlined and comfortable experience.
Navigation and Maps:
Terminal 5 is equipped with clear signposting and interactive touch-screen map kiosks for effortless navigation.

Information desks, staffed by knowledgeable airport personnel, are available for additional guidance.
Public Transportation:
Heathrow Express:
Location: The Heathrow Express station can be accessed from the main terminal building of Terminal 5. Signposts mark the way to the train platforms.
Description: The Heathrow Express offers a direct link to Central London's Paddington station and a rapid 20-minute journey.
Tickets: Purchase is convenient at ticket machines located near the station entrance. A single journey starts at £22.
Operating Hours: Services run from 5:00 AM until 11:50 PM daily.
Tips: Consider checking for available discounts or group rates for travellers who plan to use the service multiple times or are in groups.
Tube:
Location: Terminal 5 is directly connected to the Underground network via its dedicated Tube station. Follow the 'Underground' signs from the terminal's arrivals area.
Description: The Piccadilly Line serves Terminal 5, offering a direct route into Central London and other key destinations.
Payment: Using Oyster cards or contactless payments offers a more affordable rate and streamlines the journey. A trip to Central London is typically priced around £6.
Operating Hours: Trains run between 5:00 AM and 11:45 PM.
Tips: If you're staying in London for a while, consider purchasing an Oyster card, as it often provides cheaper fares than single tickets. Additionally, during peak hours, allow extra travel time due to potential congestion.
Ground Transportation:
Taxis:

Location: Official London Black Cabs are stationed outside the arrivals hall. Dedicated taxi ranks and attendants will guide passengers to available taxis.
Fares: A typical fare to Central London ranges between £50 and £70, which can vary based on traffic conditions and the exact destination.
Tips: Always use licensed taxis from the official rank for your safety and to ensure a regulated fare.

Rideshares:

Location: For users of rideshare services like Uber, designated 'Rideshare Pickup' zones are available. Clear signage within the terminal will guide passengers to these pickup areas.
Tips: Upon booking your ride, the app will typically provide instructions on where to meet your driver. Always ensure you get into the correct vehicle by verifying the driver's details through the app.
Facilities & Amenities:
Restrooms

: Located throughout the terminal, they also offer baby-changing stations.

Dining

: Various food and beverage options include establishments like Gordon Ramsay's Plane Food and Costa Coffee. Most operate from 5:00 AM until the last flight's departure.

Retail

: The World Duty Free shop provides luxury goods and souvenirs.

Lounges

: Depending on ticket classification or frequent flyer status, passengers might access British Airways lounges.

Accommodation

: The Sofitel London Heathrow is interconnected with Terminal 5, boasting luxurious rooms, showers, and spa facilities.
Connectivity:
Wi-Fi

: Complimentary internet is accessible via the 'Heathrow Wi-Fi' network. A brief registration is necessary.

Communication Points

: Charging points are interspersed throughout, and a clearly labelled 'Meeting Point' is available for gatherings.
Parking & Pickup:
Multiple parking solutions are provided, including Short, Long, and Business Parking. Booking in advance on the Heathrow website is suggested.

Quick pickups can use designated zones outside arrivals, while extended waits might find the Short Stay car park more suitable.
Tips & Additional Information:
Consider the 'Heathrow Airport Guide app for real-time flight updates, terminal maps, and other utilities.

Always opt for licensed taxis and remain vigilant about personal belongings and surroundings.
Arrival Procedures:
Passport Control

: Non-UK arrivals undergo passport verification. EU passport holders benefit from the swift passport service, employing facial recognition and passport chip matching.

Baggage Claim

: Post-passport checks, signage directs to the baggage reclaim area. Screens show flight and associated carousel details. Multiple flights might share a carousel due to simultaneous arrivals.

UK Customs

: The final step before the arrivals hall. EU travellers, with a green tag can use the blue exit. Non-EU travellers possessing a white tag select either the green exit (no declaration) or red exit (items to declare).
Customs Allowances: Passengers can import certain goods without declaration, including:
200 cigarettes or 100 cigarillos or 50 cigars or 250g tobacco

4 litres of table wine

16 litres of beer

1 litre of spirits or liqueur

£340 worth of souvenirs or perfumes
Exceeding these limits necessitates a declaration at customs.